Upcoming Events
Lyric Opera of Virginia Presents 'La Vie de Bohème'
March 18, 2014, 8 p.m. in Ogden Hall
Tickets: $25 General, $15 Students
"Lyric Opera Virginia" is an opera company based in the Commonwealth of Virginia. The mission of Lyric Opera Virginia (LOV) is to operate a not-for-profit professional opera and musical theater company dedicated to presenting the gems of classical and contemporary opera and musical theater repertoire in fresh and accessible formats appealing to 21st century audiences, and training promising young vocal and theater artists in these art forms.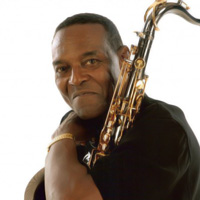 Plunky & Oneness
April 11, 2014, 8 p.m. in Ogden Hall
Tickets: $25 General, $15 Students
Plunky & Oneness is an afro-funk jazz-fusion band led by James "Plunky" Branch. With his group, Plunky & Oneness has opened shows for Patti Labelle, Ray Charles, Earth Wind & Fire, Yellow Jackets, Frankie Beverly & Maze, LL Cool J, Chuck Brown, and more. For more than 15 years Plunky has toured continually with support from the Virginia Commission for the Arts (VCA).
Tickets are available online through ticketmaster.com, or call the HU Convocation Center box office at (757) 728-6800, Mon. - Fri., 9 a.m. - 4 p.m.